IN BRIXTON: Exhibition Events
CURATOR'S TOUR: BOOK A TOUR / GROUPS OF 6 OR MORE FREE
CONTACT hello@lauraannnoble.com to book a tour of the exhibition with LANG Director and Curator Laura Noble on the following dates: Friday 28 June - 11.30, 12.30, 14.30 and Saturday 29 June (morning only) 11.30.
For groups of less than 6 people £5 each in advance payable via PayPal.
Expanding your horizons: raising your photography to the next level.
To coincide with the exhibition Japan - with works by Chris Steele-Perkins at Magazzini Fotografici in Naples this 3 day workshop with the acclaimed Magnum photographer and LANG Director Laura Noble is a unique opportunity to take your practice to the next level.
To participate please contact: info@magazzinifotografici.it
Schedule: Friday 14, Saturday 15 and Sunday 16 June
Limited to 12 students
Price: €500 (accommodation not included)
PLEASE NOTE THAT THE DAY'S SCHEDULE IS A GUIDE, HOWEVER WE WILL BE STARTING EACH DAY AT 09.30 SHARP!
DAY ONE – Fri 14 June
Portfolio reviews by Chris Steele-Perkins and Laura Noble. Discuss shooting, and start shooting in the afternoon on given themes.
Morning
09:30 – 11:00 Lecture and Q&A – CSP speaking about how he works and questions on all aspects of his practice, working for Magnum and photography in general.
11:00 – 13:00 Portfolio reviews by Chris Steele-Perkins and Laura Noble

Each person's work will be reviewed individually with everyone in attendance so that the group learns from one another's critiques and discussions.
Chris Steele-Perkins 'Portfolio reviews for me are about finding out about you, what you have done and how committed you've been to it'
Laura is happy to see completed and incomplete projects which need direction. Advising on both aesthetic, stylistic and thematic concerns she will give research guidance, from both a practical and technical standpoint. She will also advise on where your work may appeal in both the art and commercial spheres of photography. In appraising your work, from both perspectives with Laura's keen eye for detail she will be showing you how to find and connect to your audience. Using her breadth of art history knowledge from all aspects and genres she will suggest other artists/photographers to look at and give examples of parallel philosophies to compliment your approach to your work and/or a specific project - often suggesting avenues to look into in the future, beyond the workshop sessions. Finding the historical context of your work to guide you through the theoretic areas of your photography, which can prove fruitful when exhibiting and discussing your work in the future with gallerists, publishers and curators. Laura will help you to gain confidence on both your work and engagement with the wider art/editorial world.

Afternoon
14:00 – 18:00 Discuss shooting and then start shooting on given themes.
Rough edit overnight.
DAY TWO – Sat 15 June
Shooting and review
Morning
09:30 – 13:00 Meeting and then shooting
Discussing the shoot for the day, continuing on given themes started the day before, expanding on the work made so far to fill in any gaps which may have arisen or expand on elements of interest from the day before.
Afternoon
14:00 – 16:00 Review work
After uploading your images, we will review the work shot so far and discuss potential improvements, successful outcomes and direction of focus for each student.
16:00 – 18:00 Shooting individual portraits and group portraits, as well as other assigned shooting tasks, both on site and nearby locale.
This is simply like a photographic gym workout that takes you out of your comfort zone. You will shoot on least four subjects or themes, over a two hour period, concentrating on the workout assignments I give you and I have no intention telling you what they will be until 16.00 on Sat 15th June.
Edit overnight.
DAY THREE - Sun 16 June
Shooting, review and talk by Laura Noble
Morning
09:30 – 10:00 Meeting
09:30 – 13:00 Shooting new work
The best way of improving as a photographer is very simple: doing, being critical of what you have done, then doing more.
Afternoon
14:00 – 15:00 Talk by Laura Noble on editioning and pricing / working in a series, followed by a Q&A.
Talk: When working in a series there are many decisions to make in order to tell your story or complete your narrative. Laura will discuss the movable object which is working in a series, how to approach a project through preparation and foreseeing potential hurdles which can be overcome through her easy to follow steps. She will also discuss the presentation of said series and how different approaches can yield different outcomes, depending on where and how they are delivered and exhibited. Titling images, when is it best to title each one individually v's one series title and keeping the images all 'untitled' as part of a bigger whole, amongst other considerations?
She will also give advice on the best ways to edition and price your work appropriately for your chosen area/market. Editioning principles are very specific and important to collectors including private and public clients and institutions. Learning how best to edition correctly and how it can help your work appeal to collectors and galleries.

15:00 – 18:00 Review and edit work to establish chosen final selection.
The hope is you will have learned enough to help you on your way as a photographer. Give it a try.

WHAT DO YOU NEED?
– Students to have usable level of cataloguing and editing software, such as Lightroom and Photoshop or similar.
– Digital camera / Laptop
– Shooting in raw and jpeg
GOAL:
Please, come equipped with some project ideas and themes you would like to start exploring during the workshop. The workshop is designed to shake up your understanding and preconceptions of photography – including your working practice and to start to look for your direction and voice within the medium.
HERE IS A SELECTION OF SOME OF THE FANTASTIC IMAGES TAKEN DURING THE WORKSHOP

Chloe Rosser: Form & Function.
Book and Presentation, Thursday 30 May, 18.00 - 20.00
Please join us in the Bookshop and meet photographer Chloe Rosser who will be presenting her photobook Form & Function, published by Stay Free Publishing.
Form & Function is the first book by Chloe Rosser. It comprises of 74 photographs from two of Rosser's series, Form and Function. It includes a foreword by Jude Hull, Photographs Specialist and Head of Sale at Christie's, and an essay by Laura Noble, director of L A Noble Gallery.
Form & Function explores the human condition and our fraught relationship
with the body. In these photographs, what should be intimately familiar is transformed into unfamiliar sculptures that critique body image social norms.
Venue: The Photographers' Gallery
16-18 Ramillies St
London
W1F 7LW
See full details here
ONE-DAY WORKSHOP: Saturday 25 May 10:30-17:30 / (12 places only) £150
A full day photography workshop with Chris Steele-Perkins and Laura Noble.
This one-day workshop is aimed at photographers that have a body of work in progress or a completed project which could potentially also be a book, series or editorial photo story. The book could be of any scale such as a Café Royale publication or a larger monograph to be produced by yourself or a publisher.
At this workshop you will discuss your work collectively, gaining advice and direction from Chris, Laura and your fellow participants. The aim is to leave at the end of the day with a cohesive direction and edit of the work to function best within the context you wish to place it. You will be given guidance if a project needs to be expanded or edited down to a concise position.
10.30 – 11: The day will begin with a brief talk from Chris about books he has produced over the years with and without text and projects he considered as book projects from their inception and those which weren't but became books later.
11 – 13.00: Each photographer will present a brief overview of their project for a maximum 10 minutes each which will include input from Chris, Laura and the group. We will ask you to send this to us as a simple PDF document beforehand by 2pm Friday 24 May (please see the example PDF below) with no more than 40 images per project. See example here.
13.00 – 13.40: Break for lunch.
13.40 – 17.30: The afternoon will be spent as a group looking at each project on paper (see details below) individually to assess any additions or subtractions to conceive something approaching a final edit. Both Laura and Chris will work their way around the group so that everyone has one-to-one time with them. During each editing session, we expect the rest of the group to observe the advice given by both mentors whilst waiting for their own session, as most of the advice given to other participants will be relevant to themselves. (There will also be a short break midway through the afternoon)
This workshop will be focussing on content and projects specifically, not on giving advice on how to approach agents and publishers. We wish to nurture your creative output and gain the maximum impact from your project.
In advance:
1. Prepare and send a PDF to hello@lauraannnoble.com by Thursday 23 May. We will show them in the order that we receive them.
2. Each individual image printed out maximum size A6 (postcard size) for the editing session in the afternoon THIS IS ESSENTIAL as we cannot print works on site on the day. They will be laid out and arranged and rearranged for the edit (maximum 40 prints).
3. You may also bring a portfolio printed or on a laptop/tablet for reference, however this is not essential.
What to bring:
1. A notebook and pen/pencil.
2. Your project printed out as individual prints.
3. Enthusiasm.
For further enquiries please email by clicking here
*Please note that as places are limited, bookings are non-refundable.
Chris Steele-Perkins In Conversation with Laura Noble
Magnum Photographer Chris Steele-Perkins will be in conversation with Laura Noble about his most recent photographic endeavour. Four years in the making New Londoners documents his project whereby he photographed and interviewed 164 families in their homes (with their myriad meanings of family) from 187 countries, that are now living in London. They will discuss his own experience as a half Burmese migrant to the UK and the extraordinary insights he gained from embarking on this epic project.
There will also be an exclusive preview and discussion about his forthcoming exhibition at Photofusion 'In Brixton' with works taken from 1973 -1995, taken whilst Chris lived in Brixton followed by a Q&A. A crowdfunding campaign to raise the funds to produce a book of this unique portrait of London can be found here.
VENUE: Photofusion
17a Electric Lane, Brixton, London, SW9 8LA
T: 020 7738 5774
E: info@photofusion.org
Event details and tickets here.

Event is now SOLD OUT - You can watch our live stream of the event via our Instagram page here from 18:30 GMT or Facebook live here.

Form & Function by Chloe Rosser: Exhibition 10 May - 18 Ju
Workshop with Chloe Rosser & Laura Noble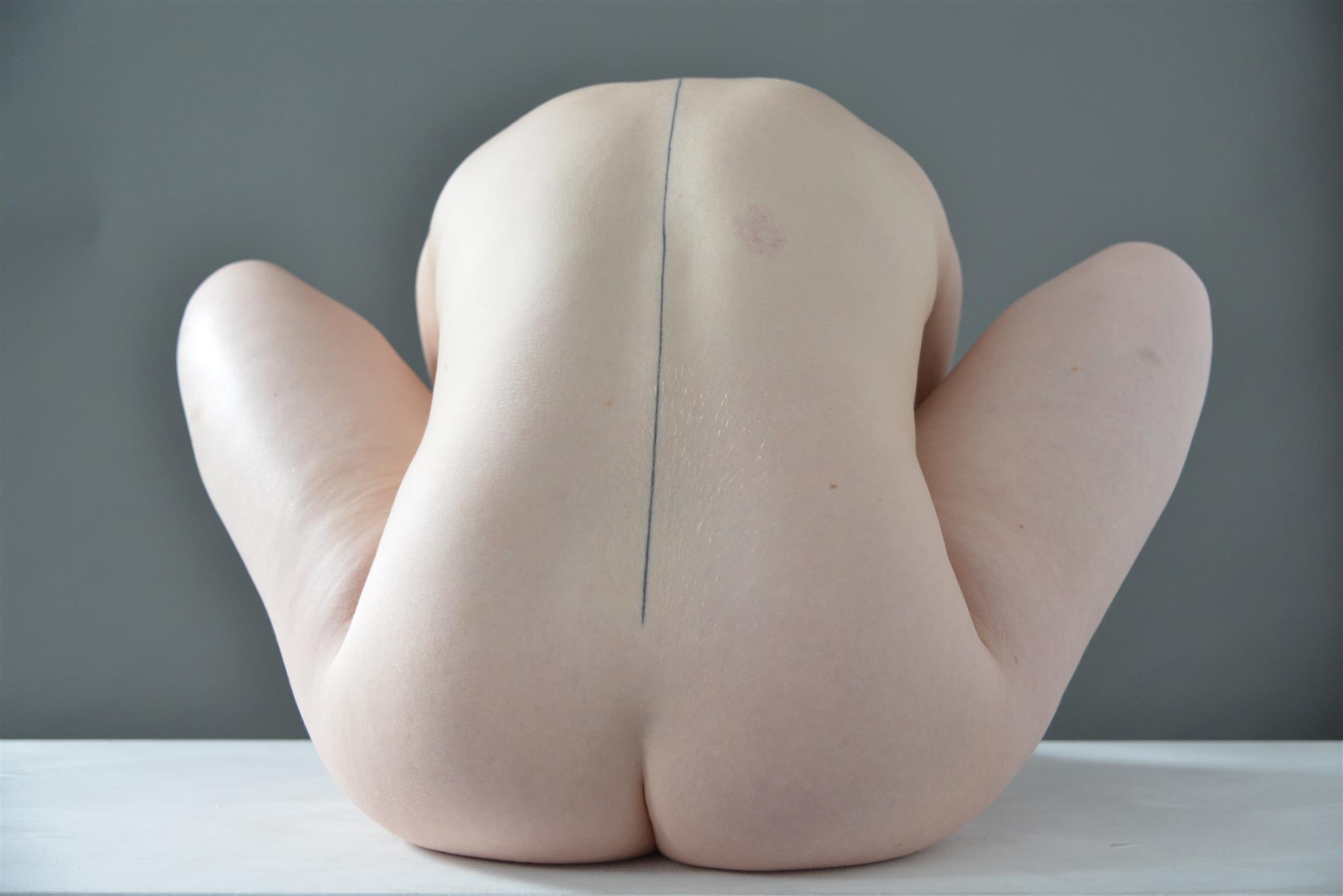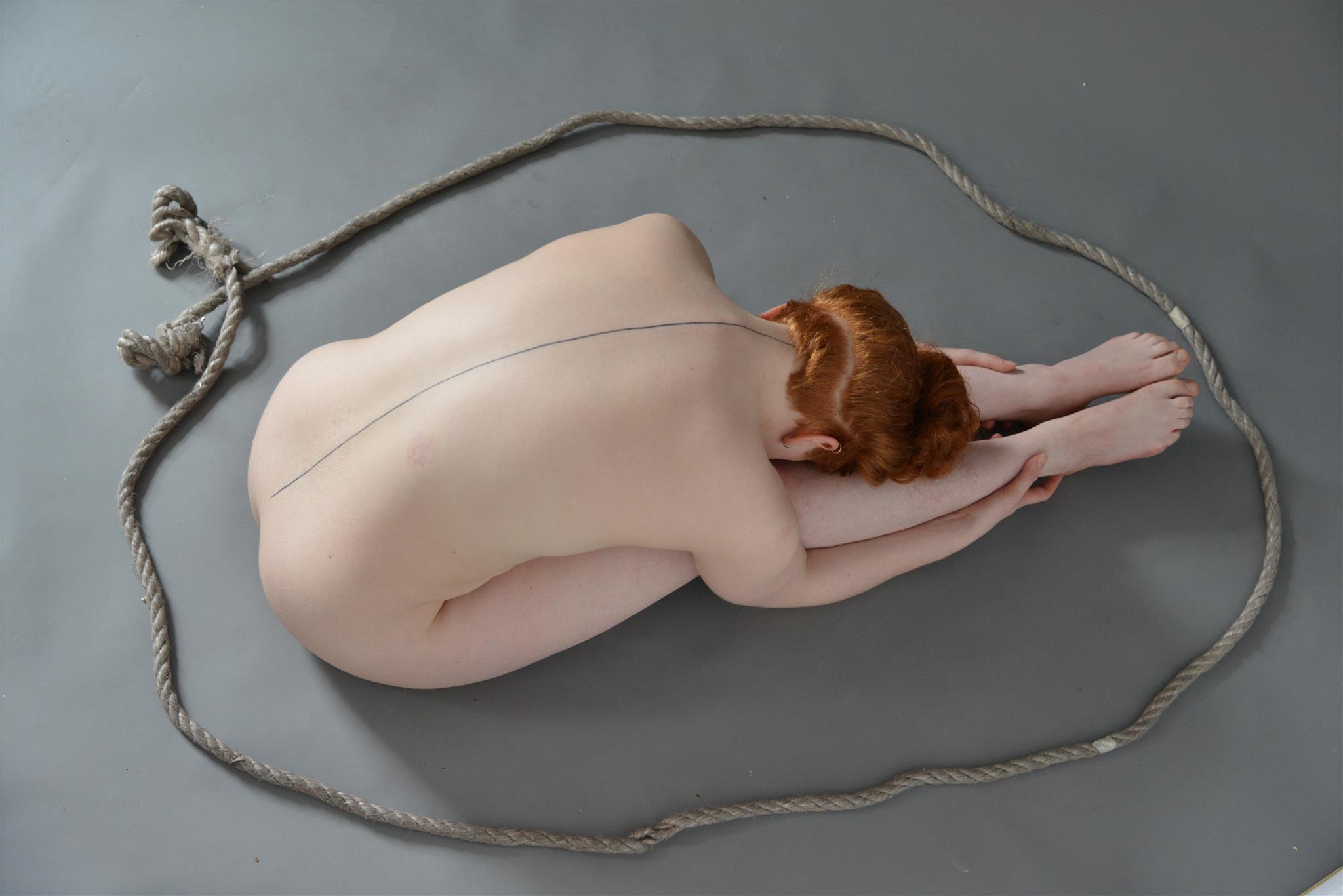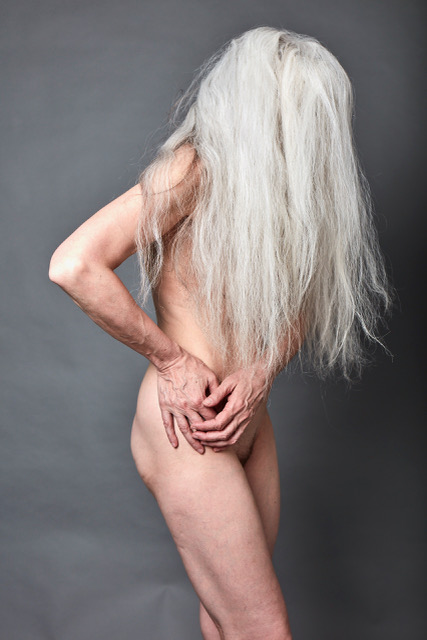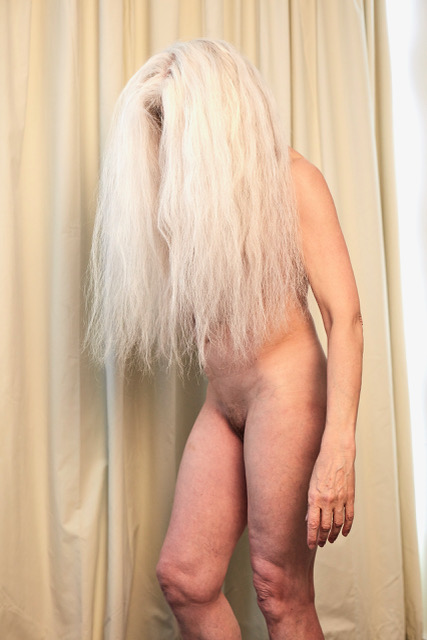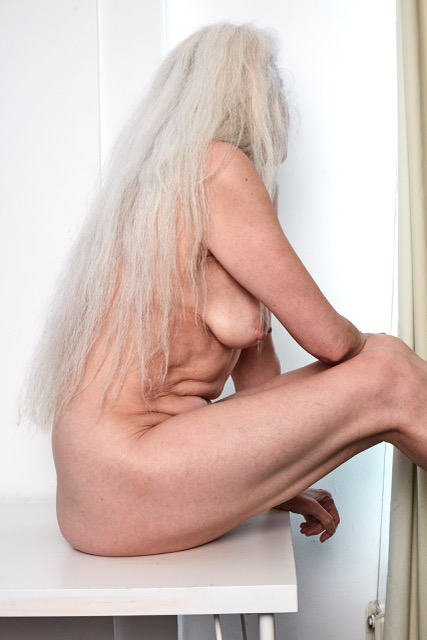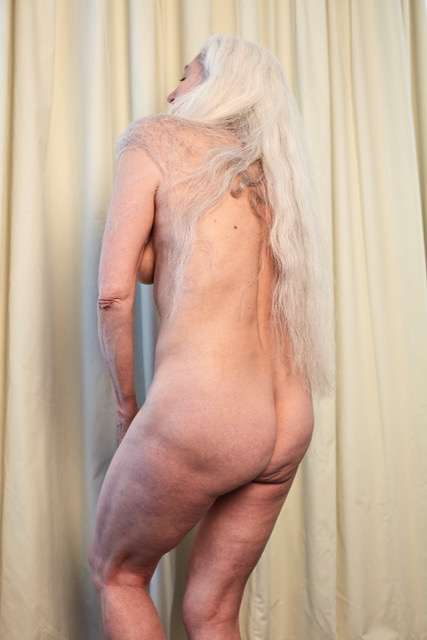 In the spirit of the exhibition 'Form & Function' by Chloe Rosser; Chloe & Laura Noble worked with participants to create their own figurative imagery exploring the depiction of the body in unconventional ways. The morning focused on technique, shape, structure, light & form with participants working together & experimenting with the technique used by Rosser, thus re-interpreting the traditional dynamics of the model photographer relationship.
Avoiding well trodden clichés, each participant had the opportunity to photograph live life models in the afternoon, bringing their morning preparatory photographic exploration into practice. We are thrilled to share some of the resulting imagery here.
We would also like to thank the fantastic models Alex B, Kage Douglas, Danna Sim.
Artists featured took part in Chloe Rosser and Laura Noble Workshop see capture hover over the images.
Events at Form & Function exhibition at Photofusion
VENUE: Photofusion
17a Electric Lane, Brixton, London, SW9 8LA
T: 020 7738 5774
E: info@photofusion.org
Full day Workshop at Photofusion, lead by exhibiting artist Chloe Rosser & LANG Gallery Director Laura Noble: Exploring the body in photography
Saturday 16 June 11.00 - 17.30
£150 per person
Limited to 10 places only - Book early to avoid dissapointment
In the spirit of the current exhibition, Form & Function Chloe Rosser & Laura Noble will show participants how to create their own figurative imagery exploring the depiction of the body in unconventional ways.
This full day workshop will include an open portfolio review session with Laura Noble. Participants are encouraged to bring a portfolio of no more than 20 prints. Participants will need to bring their own digital camera. We would also encourage you to bring a prop/s or item/s with personal significance to the workshop. There will be additional props on site for use on the day.
The morning will focus on technique, shape, structure, light & form with participants working together & experimenting with the technique used by Rosser & re-interpreting the traditional dynamics of the model photographer relationship.
Avoiding well trodden clichés, each participant will have the opportunity to photograph live life models in the afternoon, bringing their morning preparatory photographic exploration into practice.
The resulting images will be discussed objectively at the end of the day.
With the permission of models & photographer, each participator will have one of their works displayed on LANG's website with full credit lines & link to their website.
Artist Talk: Chloe Rosser 'In Conversation' with LANG Director and exhibition curator Laura Noble
Wednesday 30 May 18:00 – 19:30
*Free to Photofusion members / £5 non members
Artist Exhibition Tour with Chloe Rosser
Saturday 26 May 12:00 – 13:00
Free
Artist & Curator's Exhibition Tour with Chloe Rosser & Laura Noble
Saturday 19 May 12:00 – 13:00
Free
Past talks & events 2017:
FIX Photo Festival Talks Programme Announced
Join us for a personal tour with FIX Photo Festival artist's speaking about their work before a panel discussion and Q&A on the 4th floor of the Bargehouse. Spaces are limited and 40 early-bird spaces are available. Book now to avoid disappointment!

Early-Bird Price: £5.00 per person
Full Price: £6.99 per person

Why not arrive early so you have time to see the exhibition and have a drink at the Sambrooks Brewery pop-up bar.

Please arrive to present your ticket to staff on the ground floor with time to spare.
Alicia Bruce, Yvonne De Rosa, Elaine Duigenan,
Jessa Fairbrother & Christian Nilson
Saturday 13 May 2017
16:00 - 18:00
PURCHASE TICKETS HERE
Richard Bram, Mischa Haller, Robert D Phillips & Einar Sira
Tuesday 16 May
18:30 - 20:30
PURCHASE TICKETS HERE
Carlotta Cardana, Mike Crawford, Celine Marchbank,
Chris Steele-Perkins & Kevin Vucic-Shepherd
Friday 19 May
18:30 - 20:30
PURCHASE TICKETS HERE
Venue: Bargehouse, Oxo Tower Wharf, London SE1 9PH
Opening Hours
Monday - Sunday
Friday 12 - Sunday 21 May 11.00 - 20.30
Monday 15 May 11.00 - 18.00
Tuesday 16 - Sunday 21 11.00 - 20.30
Previous Events...
Workshop with Sandra Jordan
22 October 11:00 - 17:00 Four Corners, London
Sat 22 October: Artist Led Workshop
Time: 11.00 - 17.00
£150 per person
This was a full-day workshop open to anyone over 18 with an interest in pursuing photography both personally and professionally. Participants were also invited to bring a small portfolio (max 15 images) for a review with LANG Director Laura Noble.
The workshop focused on improving visual literacy, using architecture and the surrounding streets as your playground. Participants explored the use of elements of design (line, pattern, form) to create stronger images linking them together to create a coherent body of work.
The day started with a short talk by Sandra about her work, after which the group went off site onto the streets searching for the unseen. Each participant had the opportunity to spend time working with Sandra on location, whom answered any questions they had. This was then followed by a viewing session and group discussion on their images.
This was a thoroughly enjoyable day, we were so impressed with everyone who took part; so here is a preview for you: